by
John Geraci
on Tuesday, January 22nd, 2013 |
Comments Off

on IRS delays tax processing until January 30th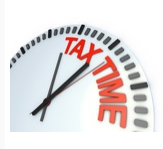 The IRS was preparing for falling "off the fiscal cliff" until the turn of the year, when at the last minute Congress decided to pass the "American Taxpayer Relief Act of 2012" at midnight December 31st and the President signed it into law on January 2nd.   The IRS  computer programmers were hard at work to revise their software to redo all tax forms which has put tax filing and processing on hold until January 30th.   New York State has also gone along with this date.
Updated:  The IRS just released more delays in processing any returns with Depreciation Form 4562 or Education Credits on Form 8863 until mid to late February. 
What does this delay in tax processing mean to you?
Honest opinion?  I think it's good for most of my clients because it gives everyone time to compile all of their data and forms that may come in the mail in late January and early February, such as W2s and 1099s.  Many times a tax return will get completed without a form or two that a client forgot they had coming.  So be patient.  I know most of the common folk who expect a good sized refund like to file as early as possible but you have no option this year but to wait.